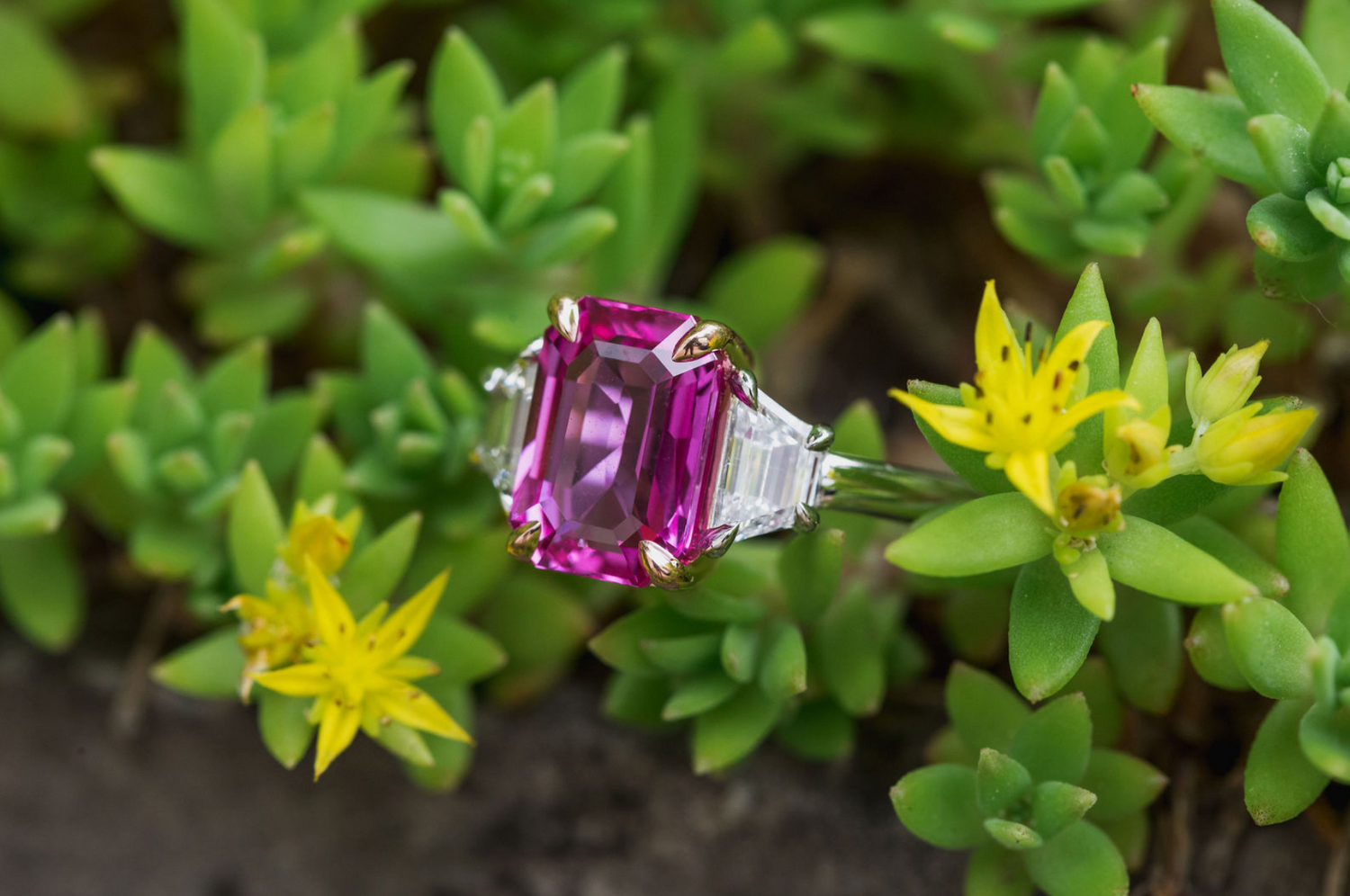 FAQ
Shop with confidence by first getting to know us, and what we're all about.
Who we are
What is a private jeweler?

We believe shopping for jewelry should be fun, and personal!

Rather than having cases full of mass-produced generic jewelry, we
begin each project with a conversation: Getting to know you and your
needs so that together we can create the perfect piece.

There is no dress code, no stuffy showroom, and no pushy sales tactics.
Do I need an appointment?

Yes. We are happy to work with your schedule to provide a level of
flexibility and privacy that is nearly impossible for traditional retail
stores.

We are also more than happy to work with you via email, and have
customers all over the country who choose this method out of
convenience.
What should I bring?

You don't have to be an artist to help design a beautiful piece of
jewelry. Sketches, photos, and other reference material are great; but
if you just have a vague idea, that's great too.
What does custom cost?

We will work with you to create something beautiful whether you're
spending $500 or $500,000. Custom doesn't have to cost a fortune.

We are very passionate about creating quality pieces. If a piece
cannot be done right within your comfort zone, we wont' build it wrong,
but we will try to find creative solutions and alternatives to discuss
with you.
The Process
Where is your jewelry made?

We are proudly designed, crafted, built, and assembled in the USA using the finest materials from around the world.

Supporting our economy, especially our local economy, is important to
us - as is supporting a love for our craft here in America.
How long does custom take?

While it can vary depending on what is being done, most pieces will take between 3-5 weeks from the date of approval.
Can I use my own materials?

Of course! One of the beauties of custom is the ability to breathe new life into old and unworn pieces.

Working with heirloom gems and diamonds, as well as the occasional
tooth, bone, or other less common material, is a great way to
personalize a piece.

We are also able to use customers' gold in most cases, although we
recommend only doing this if there is a sentimental reason as it can
make casting more tricky and lead to unwanted results. We are happy to
apply the trade value of your precious metal towards a new job.
Quality
Our Diamonds

If you're looking for a diamond center, look no further.

It's easy to find a diamond that looks good on paper, but with over a
century of combined experience, training, and certification we can help
you find a diamond that looks incredible in real life!

When it comes to smaller accent stones, J. Fox Custom's obsession
with detail is unparalleled. We screen each diamond for natural origin,
hand select for quality, and hand match for each individual piece we
create.

We offer a variety of different qualities in precision and Belgian Ideal cut diamonds.

All of our diamonds are natural unless otherwise stated, but we also
work closely with lab grown suppliers to offer lab grown centers and
accent stones at unbeatable prices.
Our Gems

Okay, we admit it. We're gem nerds.

We have curated relationships with some of the finest gem brokers
around the world - and every member of our team has had the proper
training and education to help you find the perfect gem.

We also work with brilliant stone cutters and lapidaries, and can
offer one-of-a-kind custom cuts, as well as re-cutting and repairing
your existing gems.
Our Metals

We are proud to offer a wide range of precious metals, allowing you to get the color and quality you want at the price you want.

This includes the classics such as 14k and 18k white, yellow, and
rose gold and platinum; as well as less common alloys such as 18k green
gold, 19k white, and alloys specifically created for people with certain
allergies.
Our Craft

Many modern jewelry shops fall into one of two categories: Either a
large assembly line scenario built to crank out mass-produced pieces as
quickly and cheaply as possible; or a mom and pop shop that specializes
in repairs and basic assemblies. We are neither.

At J. Fox Custom, jewelry is not a job, it's our mission. Each member of our team is experienced, trained, and passionate.

We build your jewelry the way it should be done. We don't claim to be
the cheapest or the quickest; but we strive to be the best.